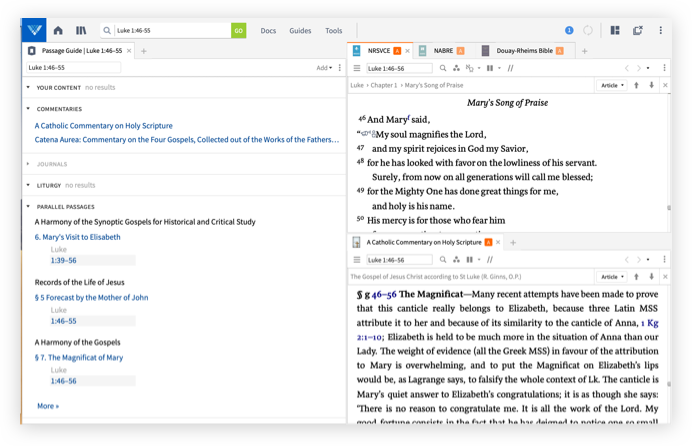 Scripture study,wholly reimagined
Look up a passage and Verbum instantly shows you how trusted Catholic teachers and authors illuminate its meaning. Approach the Bible in prayer with step-by-step instructions for Lectio Divina. Using Verbum is like searching your own personal internet of Catholicism–so you can be equipped for holiness and devotion.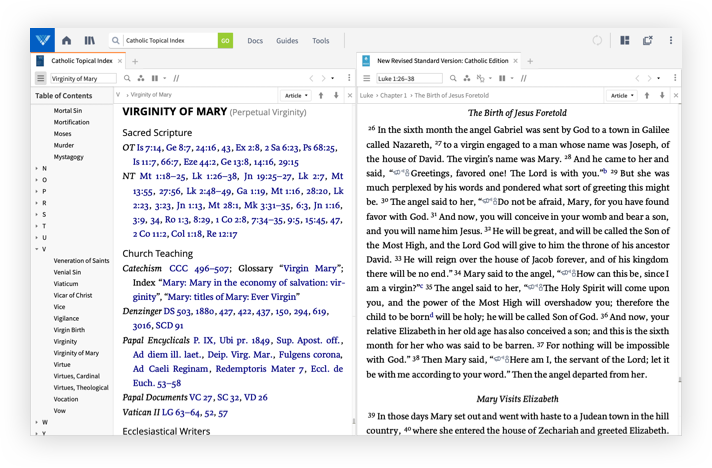 The teaching of the Church in the palm of your hand
What does the Church believe about envy, pornography, or penance? Or complex doctrines like the descent into hell or the Trinity? Look one up and Verbum instantly shows you how Catholic authorities address the issue.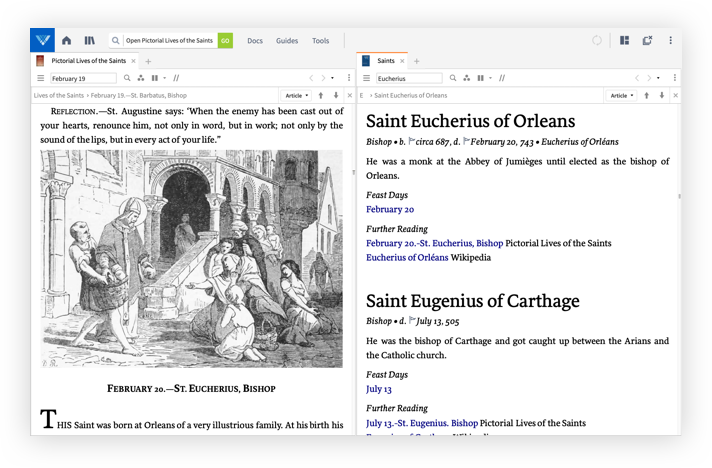 The cloud of witnesses, in the cloud
The saints and martyrs have a legacy of spiritual insight you can tap into in an instant. Verbum reveals their lives through word and image to equip you in your calling to become a saint yourself.